ND and Army-Navy Watch Parties
Posted: 1/7/2020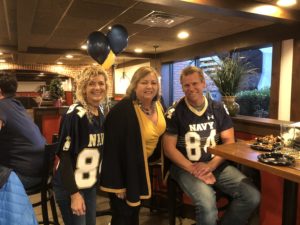 The Chapter had a great time at the Naval Academy Parents Club of Central PA (NAPC) in York, PA at the Navy Notre Dame game watch party on November 16 at the Avenue Ale House. The Parents Club did a fantastic job organizing the event. The Class of '84 was the most represented with Toni Chase Kasprzak and Kathi Frost and her husband John cheering Navy on
The Chapter's 9th Annual Army-Navy Game Watch Party, hosted again this year by Bill Boniface '72 and Matt Chabal '77, drew the largest crowd in the party series, with 40 alumni, family members, USNA parents and guests joining in on the fun.  The Lancaster Brewing Company in Harrisburg did their normal splendid layout of food and a variety of their own brews as the game got off to a slow start on the way to an ultimate Navy victory.
Alumni on hand for this year's "Comeback" party included George Connolly '56 and wife Bev; Griff Hamilton '59; Bill Dornsife '66; Jim Nolan '70 and wife Barbara; Bill Boniface '72 and wife Susan; Dean Glick '72; Dave Willmann '73 and wife Trish; Matt Chabal '77 and wife Beulah; Dirk Barry '78 and wife Karen; Dave Kern '80 and son Michael; Scott Sutherland '81 and wife Kim; Kathi Frost '84 and husband John; Sandy MacMurthrie '87 with daughter Danielle; Brian Montgomery '89 and wife Carrie; Rich Olszewski '96 and wife Patti and kids Will, Cecelia and Louise; Tony Yanero '96 and daughter Anna; Javaris Turner '02; and other guests and Parents Club members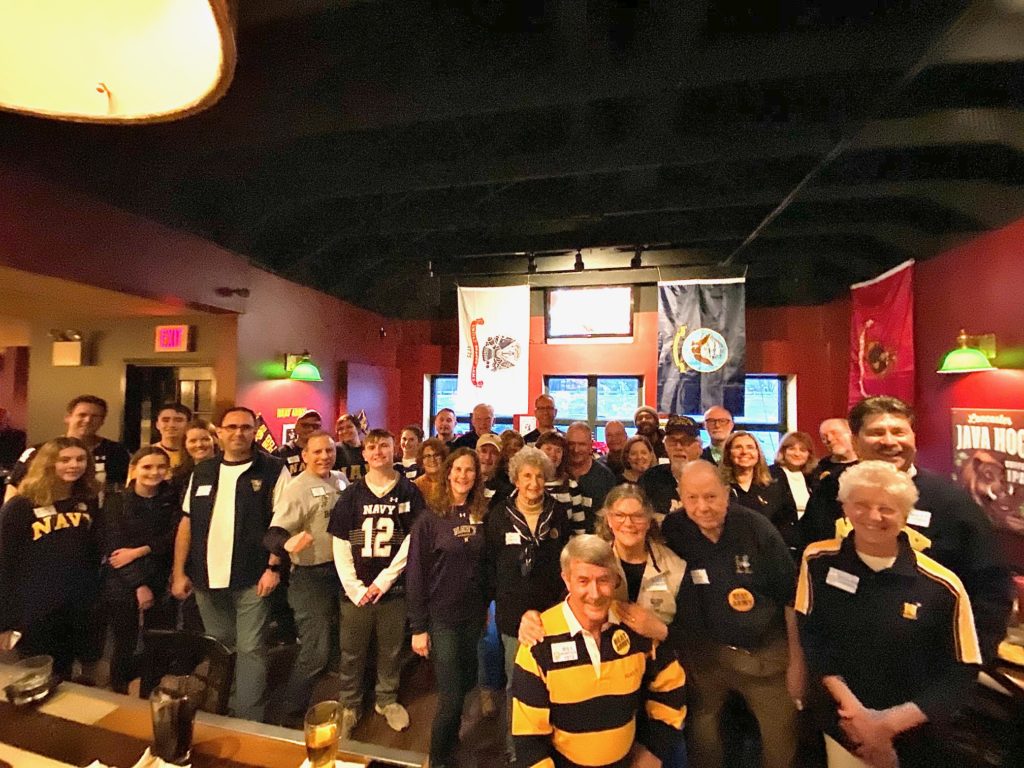 We look forward to celebrating the 10th in the series of watch parties at the Lancaster Brewing Company in 2020 as Navy continues its comeback against traditional rival Army.
«
ARMY NAVY WATCH PARTY IN HARRISBURG